Los Angeles Birthday Party Limousine Services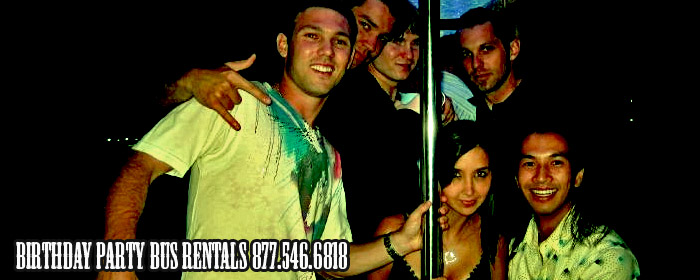 Your friend's birthday party is coming up, she lives in Los Angeles, CA and you are the one to put it together. There is a lot of fun things to do and awesome places to go around Los Angeles and Orange County: Hollywood nightclubs are always fun so as Downtown Los Angeles – LA Live area bars restaurants and clubs. North Hollywood Tokyo Delve's Sushi Bar is a popular place for fun and entertainment, Universal City Walk is awesome place to go walk around eat good food and ride a bull at Saddle Ranch Chop House. There are a lot of places to go but how to get there in style, safe and without spending a bunch – Los Angeles Party Bus and Hummer Limousine Rental Services by Serpentine Limo is the answer! Our Top of the line Stretched Hummer Limousine or Excursion SUV Limos are fun and affordable, they equipped with awesome sound system with Ipod connection, Wood or color changing floors, multiple bar areas with LED and Fiber optic light shows, Chrome rims, bullet front grilles and so much more… Los Angeles Party Buses are fun and great for bachelorette party, corporate event, Temecula wine tasting, Lakers game transportation, concert and simply Hollywood night on town. Call Serpentine Luxury Limousine and Party Bus today for free quote at 714.724.3321 or 877.546.6818.
Bachelorette Party Limousine Rentals in Los Angeles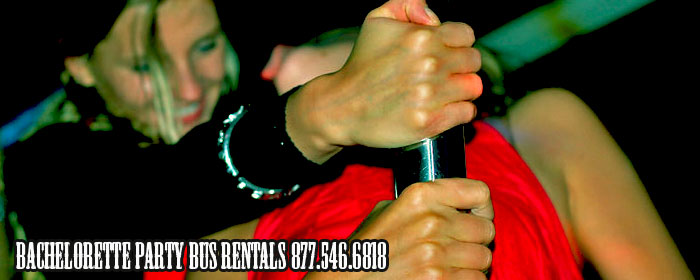 If you are looking for Limousine Services for your bachelorette party in Los Angeles look no further, Serpentine Luxury Limousine offer wide range of stretched limousines and party buses to accommodate any size celebration. Los Angeles bachelorette party Hummer Limousine can accommodate up to 20 people and features multiple bars, TV Screens, Chrome Ceiling with fiber optic lights, Disco Laser lights. If LA Party Bus is not for you then check this out, 20 passengers Stretched SUV Excursion Limousine is perfect for Los Angeles bachelorette party, this party on wheels is loaded with awesome sound system, chrome ceiling with color changing fiber optic light show, laser disco lights, wood floors, multiple bar areas, custom fire place and CHITAH print interior to keep the bachelorette party atmosphere all the way! Call Serpentine Luxury Limousines and Party bus rental services today for your quick quote at 714.724.3321 or 877.546.6818, we service Orange County, Los Angeles and Inland Empire!
Quinceanera Limousine Services in Los Angeles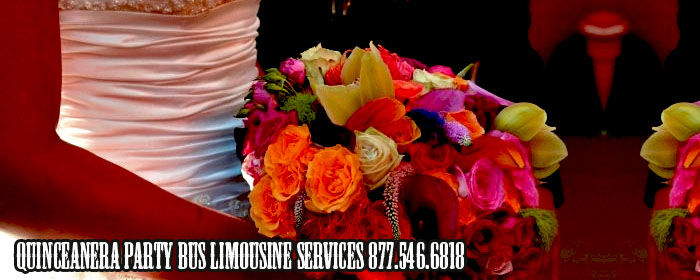 Let's talk about Sweet sixteen birthday party or Quinceañera celebration in Los Angeles, it takes a lot of time and effort to organize that special day in your daughter's life. But let me scratch limousine or party bus transportation off your to do list. Serpentine Luxury Transportation offers huge line up of Luxury Stretched Chrysler 300 Limos, Hummer Limousine, Excursion limousines available to Orange County, Inland Empire or Los Angeles residents. Los Angeles Quinceañera is a very special day and Limousine or Party Bus transportation is very important; imagine twenty years from now you looking at the pictures of your precious daughter posing in front of stretched SUV Excursion Limo or Los Angeles hummer Limousine.
Read More: Quinceanera Party Bus Limousine Rental Services in Los Angeles
Concert Party Bus Limousine Services in Los Angeles
There are a lot of places to go see a concert in Southern California, Honda Center, Angels Stadium, The Grove of Anaheim, Staples and Nokia Center in Downtown Los Angeles, Gibson amphitheater in Studio City and Rose Bowl in Pasadena and so many more. Serpentine Luxury Limousine and Party Bus Rentals offers specials and discounts on Hummer Limousine, Excursion Limo and 20-30 Passengers Party Bus Limousine rental services to any of this concert destinations from anywhere in Southern California. Concert is a special event and it has to be enjoyable and stress free, don't be drinking and driving, rent a party bus or Los Angeles hummer limousine, and kick back open cold beer and enjoy time with your friends and family on the way to a concert anywhere in Southern California.
Read More: Concert Party Bus Limousine Rentals in Los Angeles
Wine Tasting Tour Party Buses and Limos in Los Angeles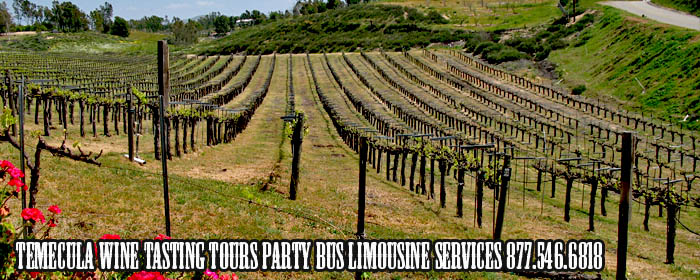 No matter the season, there is always something to do in Temecula Valley Southern California Wine Country. From signature and featured, to local and ongoing, the wide variety of events offers you many ways to play, relax, taste and explore among the Vineyards. And first choice of transportation in Temecula area is party bus or limousine. There are many people come from Orange County and Los Angeles on board party bus or hummer limousine to Temecula for wine tasting, Holiday lights festival, Pachanga wine festival, Temecula wine and music festival, 4th of July celebration, Temecula Valley international Jazz festival or just to spend some quality time with friends and family in Pachanga Casino and resort. There are a lot of options when it comes to you luxury transportation in Temecula, Serpentine Limousines and their affiliates can easily accommodate any group size from 2-40 passengers. Serpentine Limousines can offer you 10 Passengers Lincoln Town Car or Chrysler 300 Limos, 14-18 Passengers Excursion or Hummer H2 Stretched SUV Limousines and if your group size more than 20 Passengers we recommend to check out Temecula Party Bus Limousines Deals and Weekly Specials. Call Serpentine Luxury Limousines for your next Temecula Wine Tasting Tour Party Bus Limousine Rental quote at 877.546.6818.
Read More: Wine Tasting Tour Party Bus Limousine Services in Los Angeles